New Products!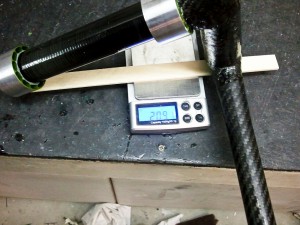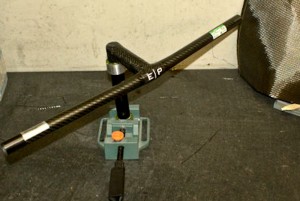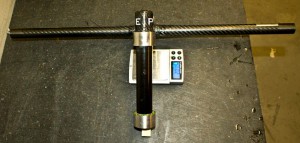 Cannondale Steerer-COMBO (steerer-stem-handlebar). 209 grams for a 600m wide AX poseidon at 89gr with a 72 gr green Lefty tube. Stem rise: -10°, 100mm long. One layer Pennon aramid hybrid weave 6-7 layers carbon 3k on a UD stem tube. Price €500.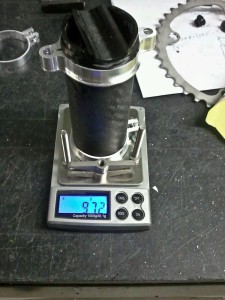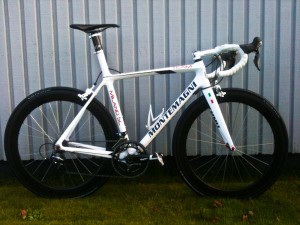 ISP´s: The one on picture are 95 gram, 37.1mm inner diameter, 120mm l0ng. We can make any size. Price €208.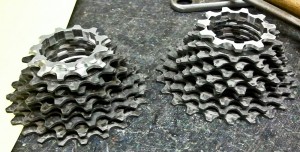 Carbon fibre cassette in custom ratios. Weight example 11-23 10s 63 gram. Price €300.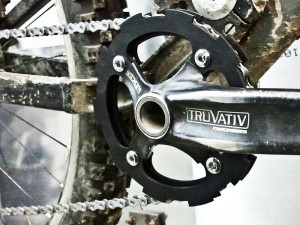 Bash/chainring combo for FreeRide. Price depending on size. Example 36T chainring and 2xbash = €200.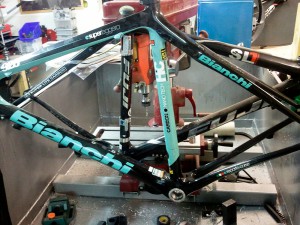 Damaged carbon frames and wheels are no problem. We can even straighten Lightweight (all carbon) wheels. Prices depending on damage extent.